The Galway Masters Gala Dinner has become an integral part of the tournament allowing teams to socialise together, reacquaint with old friends and meet new ones.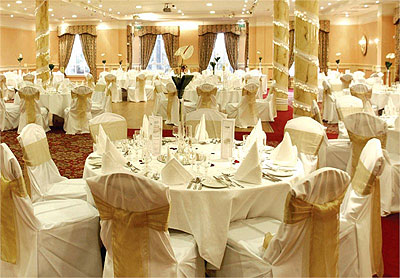 This year our Gala Dinner will begin with a Welcoming Drinks and Musical Reception in the main foyer of the The Galway Bay Hotel at 7.30pm. Complimentary Gin & Tonics, Mojitos and Prosecco will be served to our guests followed by a two course evening meal and entertainment until late. If you have not experienced a Galway Masters Gala Dinner then you are in for a real treat!
Casual dress again this year.
After two years of Fancy Dress and Madness we are returning to a more conventional casual dress code this year.
Tickets are €30 per person and includes our new Drinks & Musical Reception, two course evening meal with dessert and tea/coffee, entertainment and Galway Masters own Aidan Kenny's Disco until late.
Our inaugural 2011 Gala Dinner was attended by 110 people, by 2017 it had grown to over 450 guests!
Team managers will be contacted to confirm the number of Gala Dinner tickets required for each team, please do not email numbers individually. Tickets for the Gala Dinner will be available at NUI Kingfisher up until 3pm on Saturday and will not be available at the hotel before the function.